Caitlin (Katie) Dowell-Esquivel '21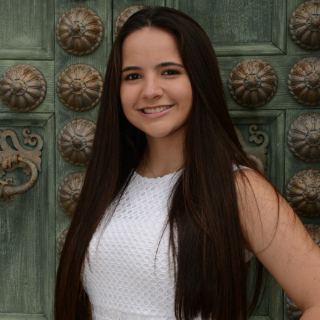 Katie is majoring in Neuroscience. She enjoys volunteering at Nicklaus Children's Hospital and at Sunset Elementary. On campus, she is a writer for Scientifica Magazine, a mentor for Big Brother, Big Sister, and the President of Sugarcanes supporting University of Miami's baseball team. Katie loves to work out, spend time at the beach with friends, visit family, and travel.
---
Sabine Katsoulos '21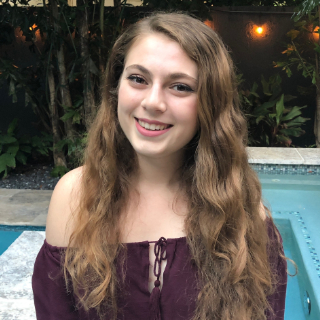 Sabine is majoring in Neuroscience with a minor in Chemistry on the Pre-Med Track. On campus she is involved in Love Your Melon and in her free time enjoys reading and spending time with her friends.  

 
---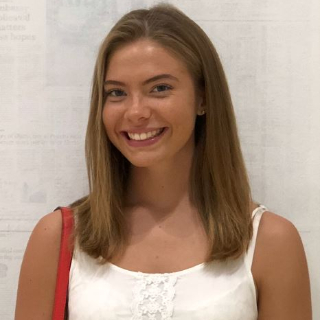 Jaclyn Foster '21

Jaclyn is a Neuroscience major on the Pre-Med track and minoring in Chemistry and Spanish. I plan to attend medical school after I graduate. I am part of the new women's club basketball team and I was part of First Year U my freshman year. I enjoy working out, cooking, boating, and hanging out with friends in my free time.‌
---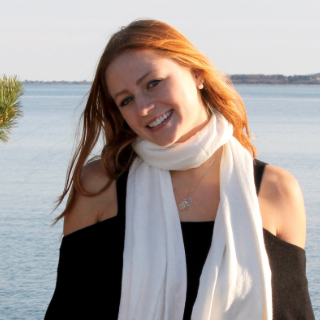 Emily Powell '20

Emily is majoring in Psychology and Sociology with a minor in Women and Gender Studies. She is extremely passionate about becoming a therapist for those suffering from mental illness. Emily is the Vice President of Programming for her sorority, involved in the President's 100 Organization, started her own club to give support to those with eating disorders, and writes for The Odyssey. In her free time, Emily loves to dance, write, travel, and spend time with her friends. 
---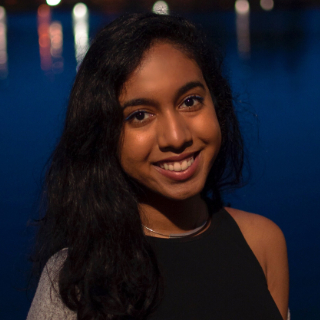 Siriveena Nandam '20

Siriveena is majoring in Psychology with minors in Biology, Philosophy, and Mathematics. She hopes to one day attend graduate school for Clinical Psychology and obtain a PhD. In her free time, she enjoys reading, making art, and traveling.

 
---
 

‌